Paternity Attorneys in Murrieta
Fighting for Fathers' Rights in California. 34+ Years of Experience.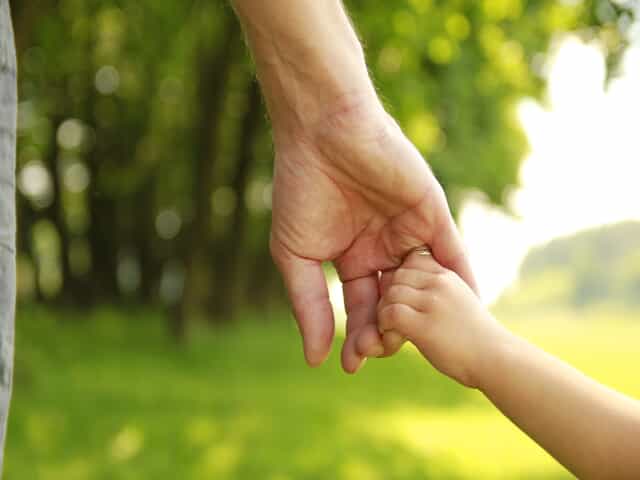 Our Murrieta paternity lawyers at Penna Coker A Family Law Firm APLC are experienced in handling complicated family law matters. Legally establishing paternity can be more complex than expected, even when a father's identity is known and acknowledged. We have successfully handled more than 3,000 cases, including many pertaining to paternity disputes. We are known for building solid legal strategies for mothers who are seeking financial support or health insurance from their child's father, as well as for fathers who face obstacles in being a part of their child's life.
To learn more about your rights in a paternity suit or fighting for fathers' rights for custody or visitaiton, call our Murrieta fathers' rights attorneys today at (951) 900-3342 or contact us online for a free consultation. We proudly serve the communities of Menifee, Temecula, San Diego, Riverside, Lake Elsinore, and surrounding areas.
Frequently Asked Questions Regarding Paternity
What Are a Father's Rights in California?
In California, there is a strict legal distinction between a "parent" who has enforceable rights to their child and a "biological father." Once a biological father establishes his parental rights, he can legally petition the court for custody and visitation, pay or receive child support, and make decisions regarding the child's health, religious values, extracurricular activities, school options, and more. A mother can't deny the father's legal rights once paternity has been established, unless, of course, there are mitigating circumstances acknowledged by the court.
What Are a Father's Rights if He's Not Married?
Even if a man genetically contributes to a child's birth, paternity can only be established through adoption, marriage, or a court order. A biological father has no legal rights if a child is born out of wedlock or is the result of an extramarital affair. In the latter scenario, the woman's legal spouse would automatically be granted paternity rights regarding the child. A biological father only has two years from the date of the child's birth to petition the court for a paternity test.
How Is Paternity Established in California?
There are two ways to establish paternity in California: getting a court order or voluntarily signing a Declaration of Paternity. Parents usually sign a Declaration of Paternity in the hospital after a child's birth. However, if one parent doesn't want to share parental rights, the other party needs to establish paternity through court action and genetic testing. If the uninterested parent fails to cooperate after the genetic testing is complete, the Department of Child Support Services may work with the court to establish paternity by default. A father can open a case for parentage and support by visiting a local child support agency.
How Long Does a Father Have to Establish Paternity?
California's paternity law does not have a statute of limitations on establishing paternity. However, if there are any doubts at all about the father's paternity, the courts may order a blood test up to two years after the child's birth. Fathers can petition to establish paternity up to three years after a child's 18th birthday.
Prior to any of the statute of limitation time constraints, a resolution can be negotiated by the competing parties. In a case that an alleged father agrees to paternity or that issues related to custody, visitation, or child support are able to be determined outside of court, paternity does not have to be established through an official court process.
What Are a Father's Rights When Paying Child Support?
A father must establish parentage before fighting for custody and visitation rights to his child. Once a father's rights for custody have been established, the court can determine a reasonable child support order. If the father is a non-custodial parent, he can negotiate a reasonable visitation schedule and provide child support payments to the primary custodian. This policy also applies in reverse: The mother will be ordered to pay child support to the father if she is recognized as the non-custodial parent. These payments are necessary because they provide for the child's daily living expenses, medical costs, and school fees.
What Are the Benefits of Establishing Paternity?
Establishing paternity is very important for the well-being of a child. Besides the great emotional benefit of knowing both of his or her parents, there are many legal rights and privileges a child may receive when both parents are identified.
These legal rights and privileges include:
A birth certificate with the names of both legal parents
Legal documentation identifying both parents
Access to family medical records and history
Financial support from both parents
Health and life insurance coverage from either parent
The right to inherit from either parent
The right to receive social security and veteran's survivor benefits
Once paternity is established, the courts can make orders for a name change, child custody, visitation, child support, health insurance, and reimbursement for pregnancy and birth expenses. For married couples, paternity is automatically assumed and established. The simplest way for unmarried parents to establish paternity is by signing a voluntary declaration of paternity. If this method is refused, paternity may be established via a court-ordered test.
Contact Our Qualified Paternity Lawyers Today
Our Murrieta paternity attorneys are here to assist you through the entire process of settling your paternity dispute. With more than 34 years of experience litigating cases just like yours, you can rest assured your case will be in good hands. We focus solely on family law, giving us the experience you need to seek the results you want.